Back to basics.
Over the years, my bikes have had more technology and increased complexity, and my KTM 1290 Super Adventure S have seven (7) computers !!!
So I wanted some kind of countermeasure – a bike that was as simple as an be: One cylinder, kickstart, stripped down to the bare nesecessities.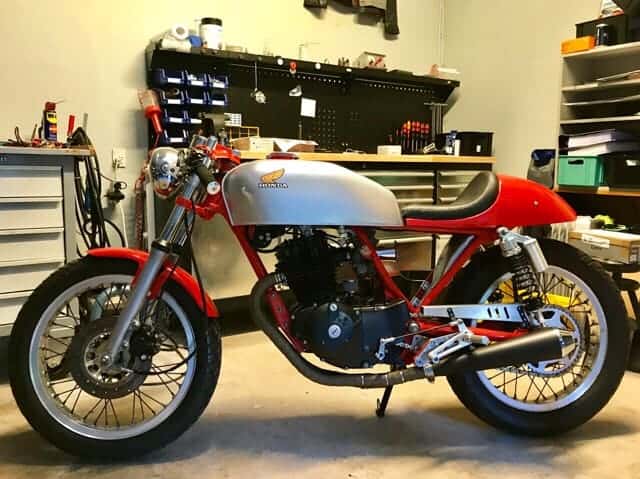 And the choice was a custom build 1981, Honda CB250RS, that I picked up in Bristol, UK.
I did a few additional mods to the bike and fixed a few minor issues and got the bike licenced in Denmark.
It turned out that it was physically too small for me, so I realized that I would never get to use it as much as it deserves, so I passed it on to a new owner in Denmark.
But what a beautiful bike – This is how Honda Should have made the CB250RS !