I wanted to add a light sports bike without clip-on bars to my small collection of fine bikes (getting too old for clip-on bars – they are killing me….).
Handling, brakes and suspension was top priority, and I wanted a bike with at least 100 HP. Apart from that, low weight was more important than top end power, so the +1000cc bikes was our of the question.
In the end, the choice was limited to two bikes: The KTM 790 Duke and the Triumph Street Triple RS.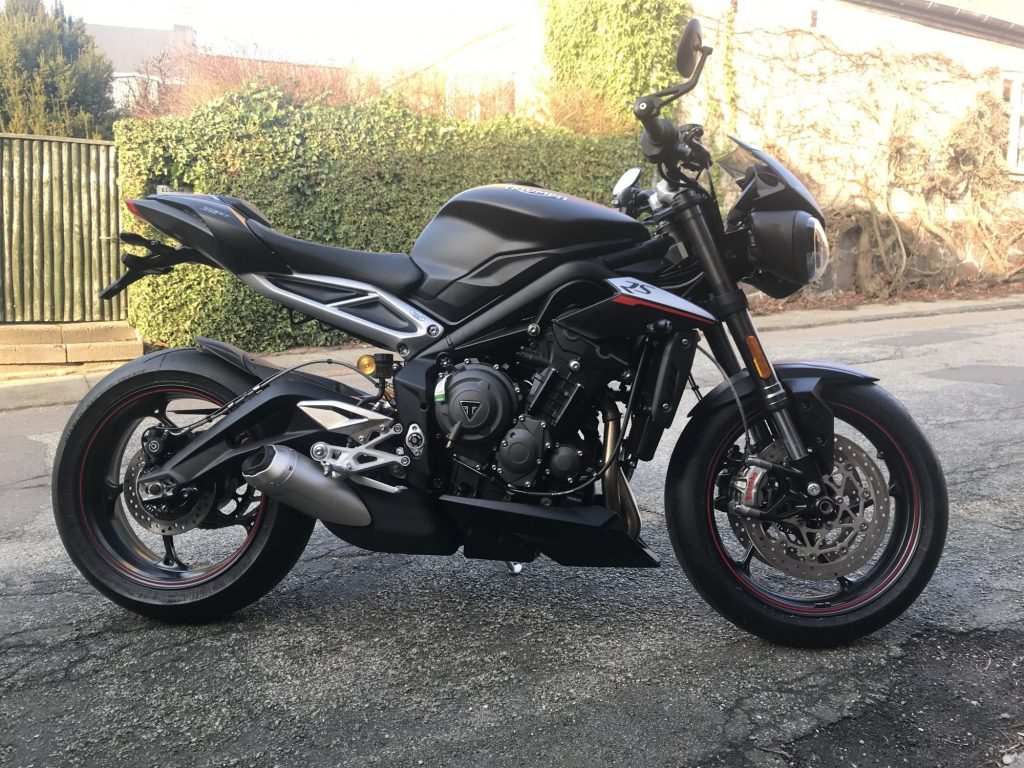 It was not an easy choice, but in the end I went for the Triumph because it is a very. very complete package.
The bike is a matte black 2019 model and I bought it in late November, 2018