February 2018
With the new windscreen installed.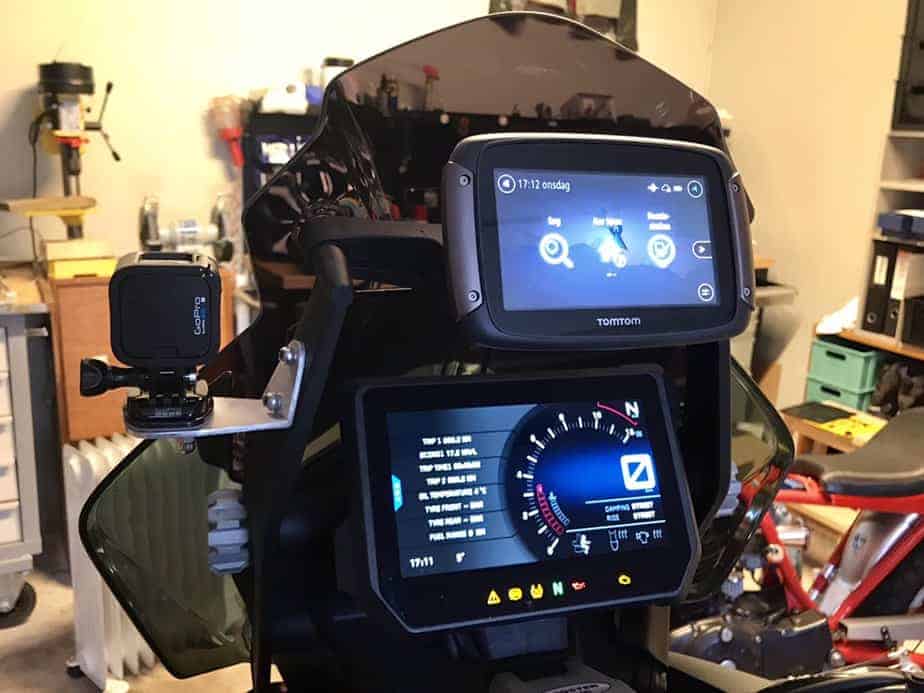 For cool look, trackdays, and shorter trips in fair weather.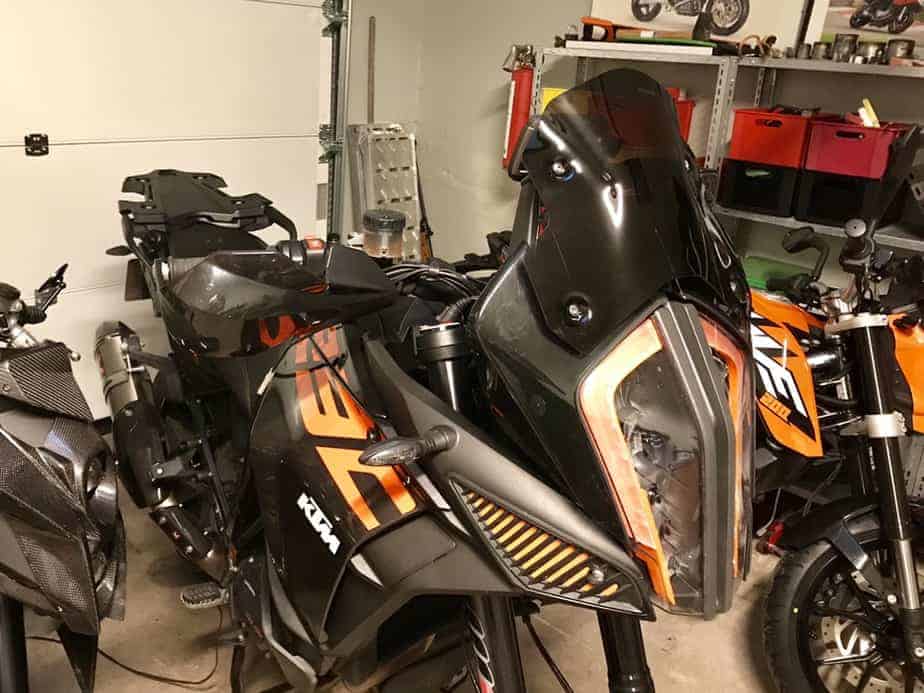 I just combined the spare key and a length of paracord to make a practical necklace.
Now I know where to store the spare key on longer trips 🙂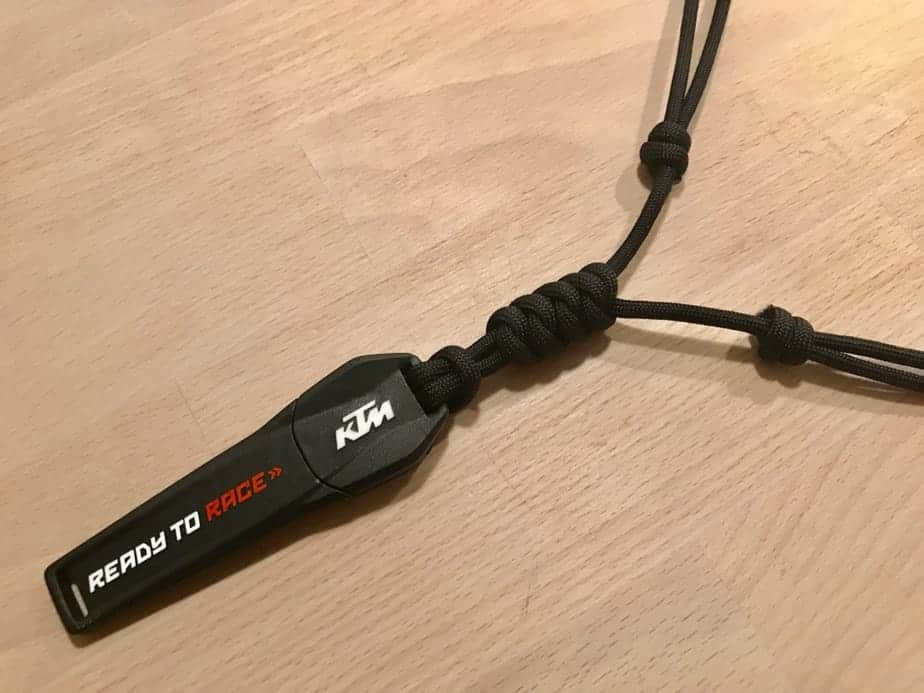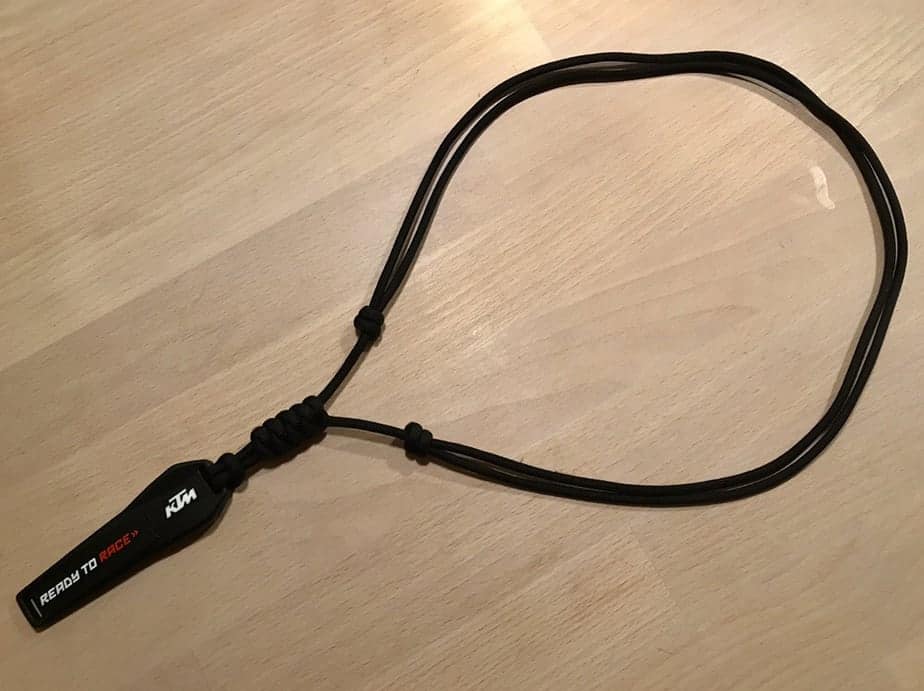 January 2018
On a small homemade aluminum bracket.
Now it's fast and easy to start and stop recording while riding.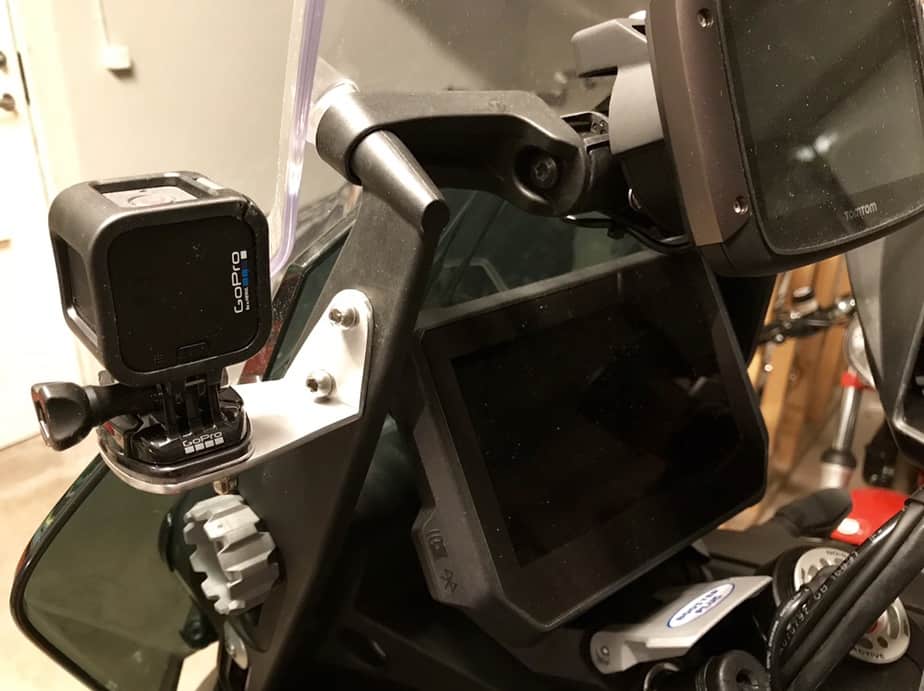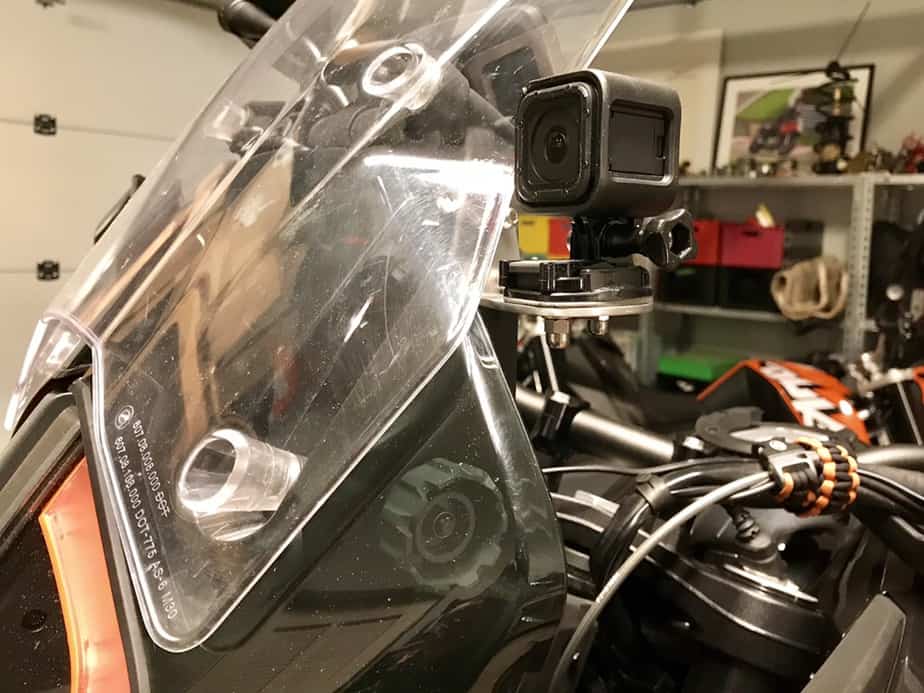 Including control button for the passengers seat heating.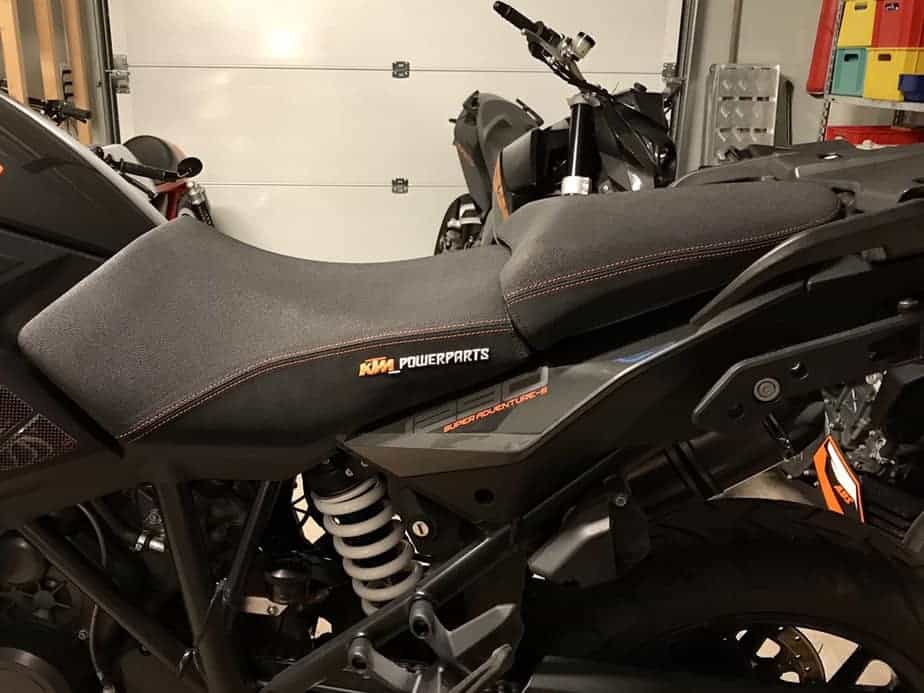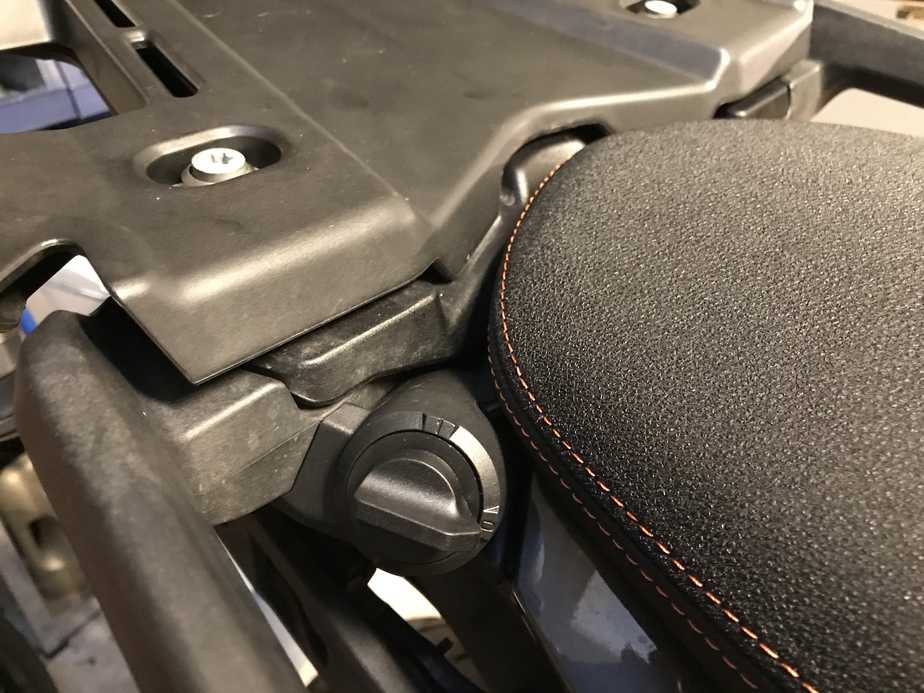 Heated Ergo Seat from KTM Power Parts !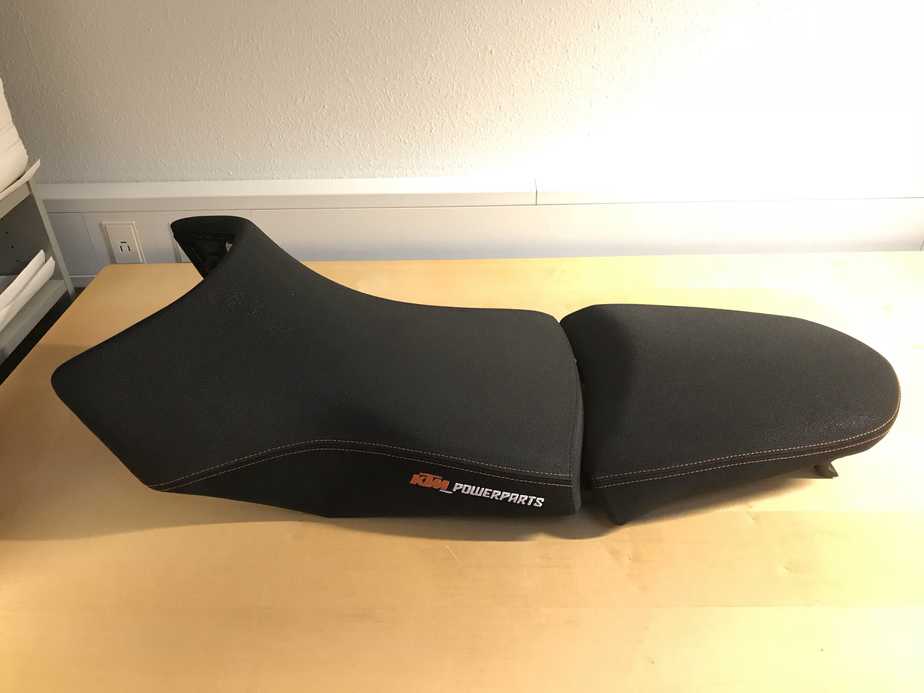 December 2017
With a nice color match.
Easy to see without moving your eyes away from the road.
Hooking it up so it turns on and off with the bike.