Back to basics.
Over the years, my bikes have had more technology and increased complexity, and my KTM 1290 Super Adventure S have seven (7) computers !!!
So I wanted some kind of countermeasure – a bike that was as simple as an be: One cylinder, kickstart, stripped down to the bare nesecessities.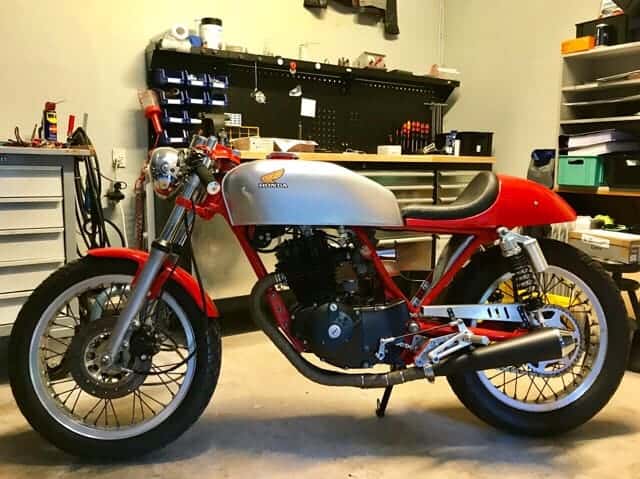 And the choice was a custom build 1981, Honda CB250RS, that I picked up in Bristol, UK.
Project to get it on a Danish license plate is ongoing …